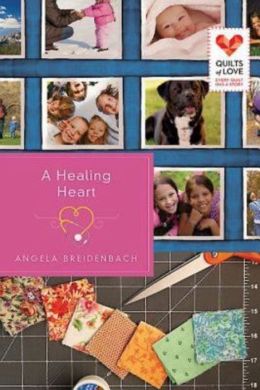 Quilts of Love
Every Quilt has a Story
Angela Breidenbach
2013
Abingdon Press
Mara has been running her business by herself since her husband died in an accident. She works crazy hours and is literally working herself to death. Her business coach is sending in a new guy to take his place, she is dismayed to find out it is a man who tried to do a hostile takeover of her business a few years prior. How can she trust Joel? Breaking her foot, makes her have to rely on him more than she is comfortable with, but a heart attack brings her to the point of no choice but trusting him, will he betray her trust? Working on the quilt for her daughter's graduation gift, brings her creativity out, how can they bring that creativity into the business, that is what Joel wants to figure out, but he knows Mara cannot do the creative side and keep carrying the administrative roles she needs to delegate, how can he convince her to do this?
I enjoyed this book greatly, the descriptive writing of Ms Breidenbach made me feel like I could picture the quilt as Mara designed it. I loved the story too, a great book! 4 stars 219 pages $12.99 US
This book was provided for review purposes only, no payment was received for this review.