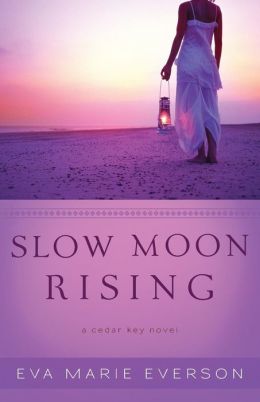 My Thoughts:
What a great book. It is really one of those kind of books where you say, hmm I wonder if everyone has secrets like this family had. A family who doesn't really talk through their issues, the Claybourne women are all hurting, but they just do not know how to move forward.
Secrets, affairs, alcoholism, are just many of the things that are hurting this family. I was drawn into this story from page one. Anise, the stepmother of the family, has a personality that makes me wish she was my best friend. She is a nurturer and a peace maker. I enjoyed this story great and am happy I was given the chance to review it. 4 stars.
Available June 2013 from your favorite seller of Revell Books, a division of Baker Publishing Group.
About the book:
One Family. One Secret.
One Chance to Make It Right.
• Author received 2012 Inspirational Readers
Choice Award from the Faith, Hope, and Love
Chapter of the RWA
• Luxurious novel of enduring love and long-buried
family secrets
• "Everson doesn't whitewash the difficult parts of
the story, which makes it all the more endearing
and meaningful."—4½ star TOP Pick RT Book
Review for Waiting for Sunrise
Cedar Key has long been a place of rest, healing, and release in the
Claybourne family. But it might also be the birthplace of a lie that is
poisoning the family from within. Join the strong Claybourne women—Anise,
Kimberly, Jayme-Leigh, Heather, and Ami—as they each confront the truth.
Their unique paths will lead them through heartbreak, misunderstandings,
and pain. But their journeys will also bring reconciliation with each other and
renewed love in their own lives.
In her lyrical, evocative fashion, Eva Marie Everson weaves a tapestry of
complicated relationships that, when complete, reveals the most beautiful
work of art there is—family.
About the Author
Eva Marie Everson is a
successful speaker and the awardwinning
author of Things Left
Unspoken, This Fine Life, Chasing
Sunsets, and Waiting for Sunrise.
She is coauthor of the Potluck Club
books and the Potluck Catering Club
series. She lives in Florida.
Find out more at
www.evamarieeversonauthor.com.