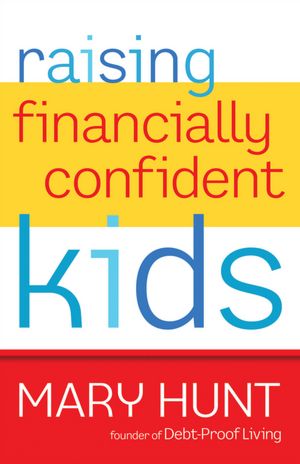 Mary Hunt
2012
Revell Books
Non-fiction/Personal Finances
Have you ever just seen a book, and wondered where was this book twenty years ago? This book is one of those books. After I started reading it, I was really wishing I had this book when my children were babies. Now my son is an adult and I am thinking, is there any way to apply these principles to help him. Still studying on that one.
This is a book every parent of young children should have in their hands. It is a life tool. Truthfully I think this is an ideal baby shower gift. Even as an adult you can learn from this book.
A great book, easy to read, quick read! You will not want to miss this life tool!
The back of this book states that "the most important lessons you can teach your kids is how to handle their money." This statement says it all about this book. This book will show you how to do that very thing!
Put this book on your reading list, especially if you are the parent of younger children. 204 pages US $12.99 5 stars.
Available August 2012 from your favorite seller of Revell Books, a division of Baker Publishing Group.
This book was provided for review purposes only, no payment was received for this book.